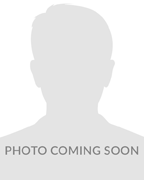 Areas of Practice
Education
Wake Forest University School of Law,
Winston-Salem, North Carolina, 2020
J.D.
Radford University,
Radford, Virginia, 2013
Master of Science
Major: Counseling and Human Development
James Madison University,
Harrisonburg, Virginia, 2009
Bachelor of Science
Major: Anthropology
Contact Info
Phone: 336.265.6203
Fax: 336.760.4520
Paralegals: Jennifer Pittman and Julie Yarbrough
Education
In August of 2020, Matthew Lewis joined Morrow Porter Vermitsky & Taylor, PLLC after working with the firm as an intern in his final year of law school. He is a 2020 graduate of Wake Forest University School of Law, where he graduated cum laude. While there, Matthew served as an editorial staff member on the Wake Forest Journal of Law and Public Policy. He also holds a Master of Science degree in Counseling and Human Development from Radford University as well as a Bachelor of Science degree in Anthropology from James Madison University. Matthew's areas of legal practice include civil litigation, domestic law, and criminal law.
Past Experience
Prior to entering law school, Matthew spent several years working as a community mental health counselor in Surry County and Forsyth County, North Carolina. During that time, Matthew specialized in working with at-risk adolescents and high conflict families referred for services by the Department of Juvenile Justice and Department of Social Services. Matthew's work with these clients frequently brought him in contact with the courts and the legal system. These experiences inspired him to attend law school. Matthew now takes the knowledge he developed as a mental health professional—including an in-depth understanding of social psychology, conflict resolution, human motivation, and interpersonal communication—and applies this knowledge in his law practice, allowing him to forcefully and effectively advocate on behalf of his clients.
More About Matthew
In his spare time, Matthew enjoys reading, working out, spending time with his family, and staying up to date on current events.